SpaceX launches 22 Starlink satellites to low-earth orbit (November 20, 2023)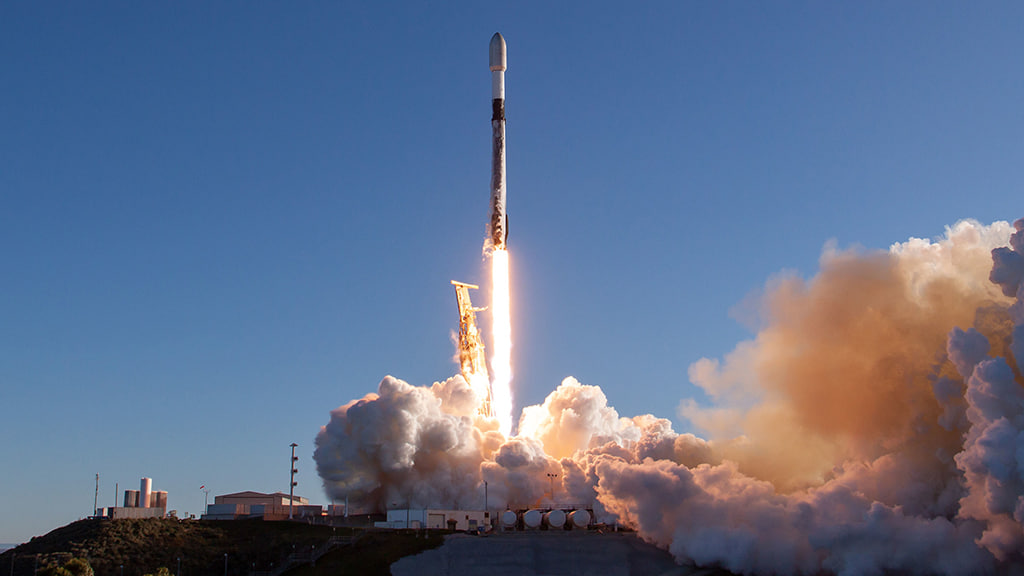 SpaceX on Monday, launched a new set of 22 Starlink satellites to low-Earth orbit at 2:30 a.m. PT featured on the company's powerful Falcon 9 rocket.
The 55th SpaceX mission of the year took off from Space Launch Complex 4 East (SLC-4E) at Vandenberg Space Force Base in California.
The Falcon 9 first-stage booster used for this mission has completed its 15 flights, showing the extreme reusability of this amazing technology. It was previously used to send Sentinel-6 Michael Freilich, DART, Transorter-7, Iridium OneWeb, SDA-0B, and 10 Starlink missions into space.
The latest launch was conducted with a bit of delay due to weather conditions. However, the rocket launch happened as planned by the rocket company and the first-stage rocket booster landed back at about 8:30 minutes of the liftoff.
Falcon 9's first stage has landed on the Of Course I Still Love You droneship pic.twitter.com/3LJcygbMpR

— SpaceX (@SpaceX) November 20, 2023
After an hour, SpaceX confirmed the Starlink satellite deployment and wrapped up the entire mission.
Starlink is a satellite technology, designed and developed by SpaceX, the company primarily uses it to provide satellite internet services for general consumer and industry customers. As of September 2023, the number of Starlink satellite internet service users reached 2 million. Also, SpaceX has over 5,000 Starlink satellites in the low Earth orbit.
Meanwhile, the company is planning to seed around 12,000 satellites. For that, it will increase the number of launches by next year.