Wrestler Actor Dwayne Johnson says he 'never heard' of the Tesla Cybertruck at Joe Rogan podcast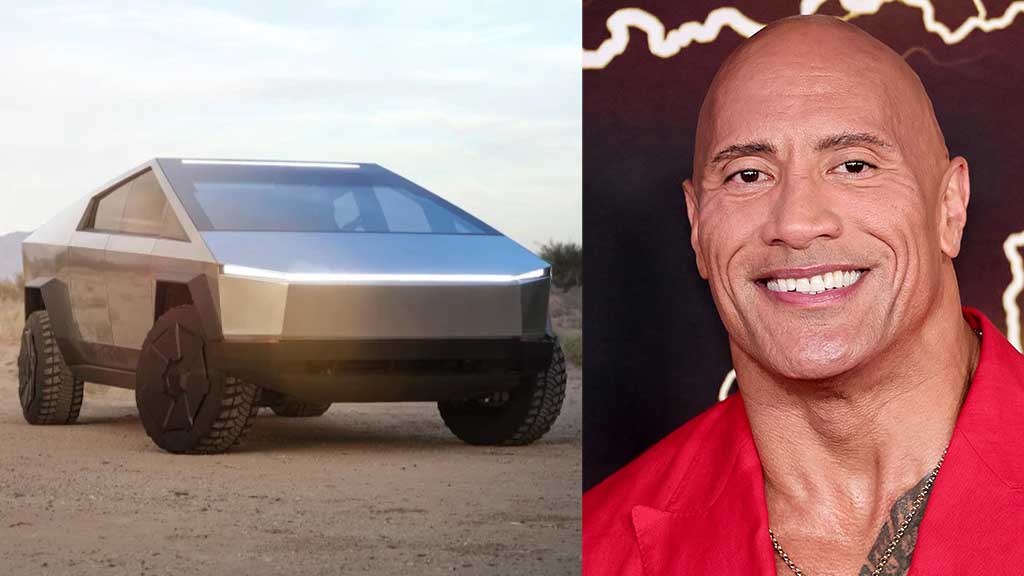 Wrestler Actor Dwayne Johnson, widely known by his ring name "The Rock" recently appeared on Joe Rogan's podcast and reacted to Tesla's Cybertruck and said that he's not aware of anything about this electric truck.
Dwayne Johnson asked Joe, which of the electric vehicles was his go-to car. Then Joe replied "There are too many cars but I drive my Tesla a lot"
On that Dwayne asks "Is there an SUV available?" and then Joe replies to him about the Cybertruck release. However, Dayne denied that he never heard of the Cybertruck before. In the following segment of the podcast, the host shared details of the Cybertruck and its build quality.
Joe Rogan also shared his past durability test that he did on this upcoming electric truck with an arrow.
Cybertruck talk with @JoeRogan and @TheRock pic.twitter.com/kqaEOEpWvl

— Elon Musk (@elonmusk) November 15, 2023
Cybertruck Delivery Event:
Tesla has announced the Cybertruck delivery event for November 30, 2023, at Gigafactory, Texas. The automaker is about to complete the first batch of deliveries after a long list of changes the company made since the initial announcement in 2019.