Biden supports UAW to unionize Tesla and Toyota workers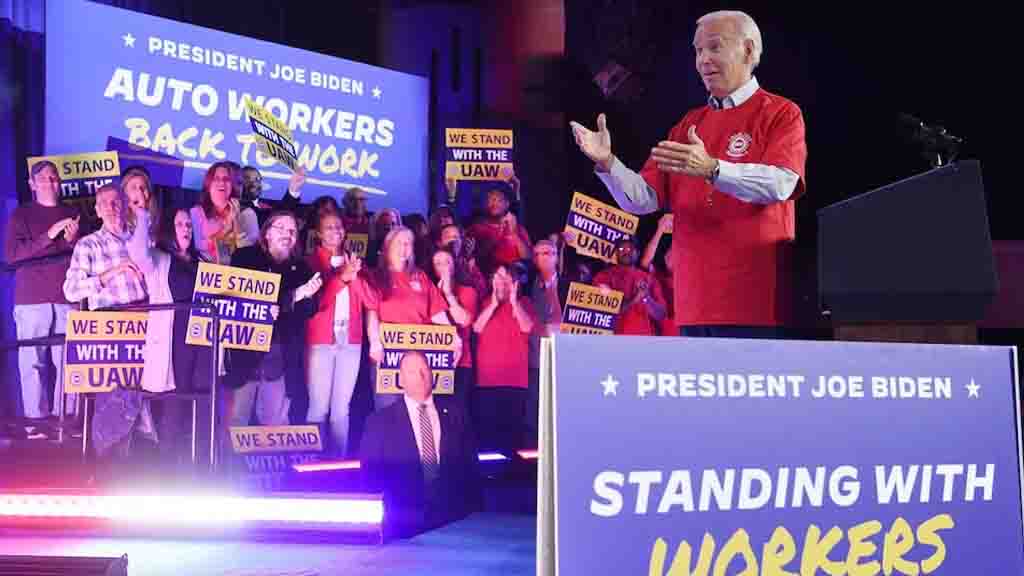 US President Joe Biden on Thursday announced support for United Auto Workers (UAW) to unionize carmakers including Tesla and Toyota.
While speaking to UAW workers in Belvidere, Ilinois, Biden was completely blended among them with a red UAW T-shirt and congratulated Shawn Fain, the head of the UAW.
Then he quoted the contract agreement between UAW and three of the biggest automakers, which eventually ended the 45-day strike. Biden also told reporters that he "absolutely" supports the UAW to unionize Tesla and Toyota workers.
Reacting to this statement, the Japanese carmaker said that it is the sole decision maker on this matter. On the other hand, Tesla didn't comment on Biden's support for UAW unionization.
The latest statement from Biden appears as the 80-year-old current US president is preparing a re-election campaign for next year's Presidential elections.
Meanwhile, Fain previously said that UAW could target Toyota in order to unionize its workers. Meanwhile, UAW has already tried luck with Tesla workers but failed in the past to gather enough support for unionization.
In 2018, UAW filed a complaint against Musk for a tweet, in which he asked "Why to pay union dues & give up stock options for nothing". However, the Tesla chief later clarified that his tweet doesn't threaten anyone.