OpenAI's Sam Altman joining Microsoft, confirms CEO Satya Nadella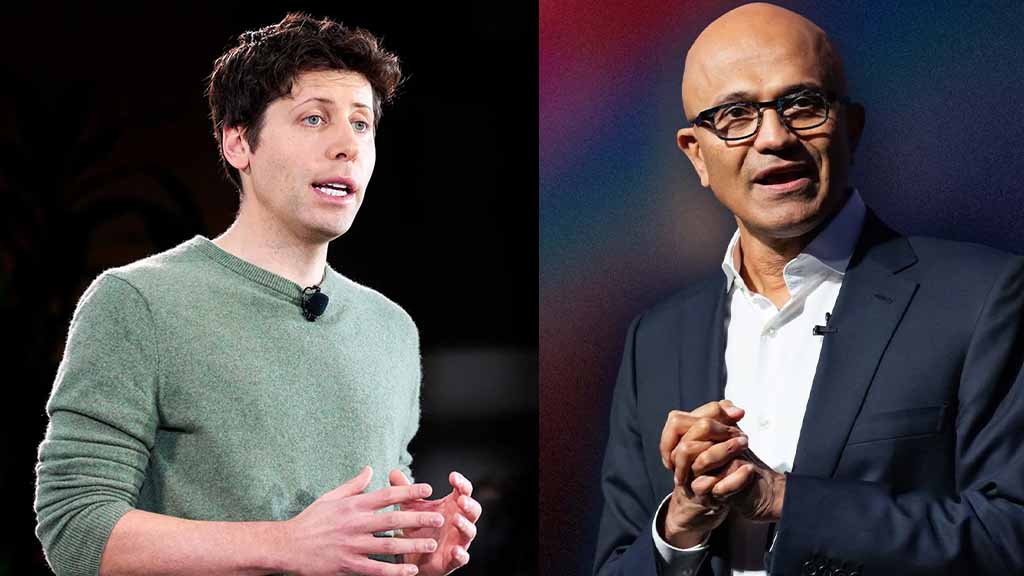 In a recent turn of events, OpenAI's former CEO, Sam Altman is headed for joining Microsoft, confirms the tech company's CEO, Satya Nadella.
Last week, OpenAI announced the departure of Sam Altman, the company's CEO and then leading face of the AI firm. The company's board said that he's no longer capable of leading the company.
Later reports suggest that he is in conversation with OpenAI for a possible comeback. However, these reports later appeared true when the CEO appeared at the office with a guest badge, Sam also posted a photograph from the guest room.
Since Microsoft is heavily involved in all of this turmoil, all parties have come to an understanding and decided that Altman will not rejoin OpenAI. Instead, Nadella has new plans for him that he announced today on social media site X.
"We remain committed to our partnership with OpenAI and have confidence in our product roadmap, and our ability to continue to innovate with everything." Microsoft CEO wrote on X.
He also added that Sam Altman and Gren Brockman, former President of OpenAI will join Microsoft and lead the company's AI research team.
"We look forward to moving quickly to provide them with the resources needed for their success" Nadella concluded.
For now, there are no specifics revealed about what actually, these two AI research specialists will explore at Microsoft but the company is now heavily integrating generative AI features in its products and this new talent acquisition might help Microsoft to expand further in its own AI technologies development.