SpaceX Falcon 9 will launch 03b mPOWER 5/6 mission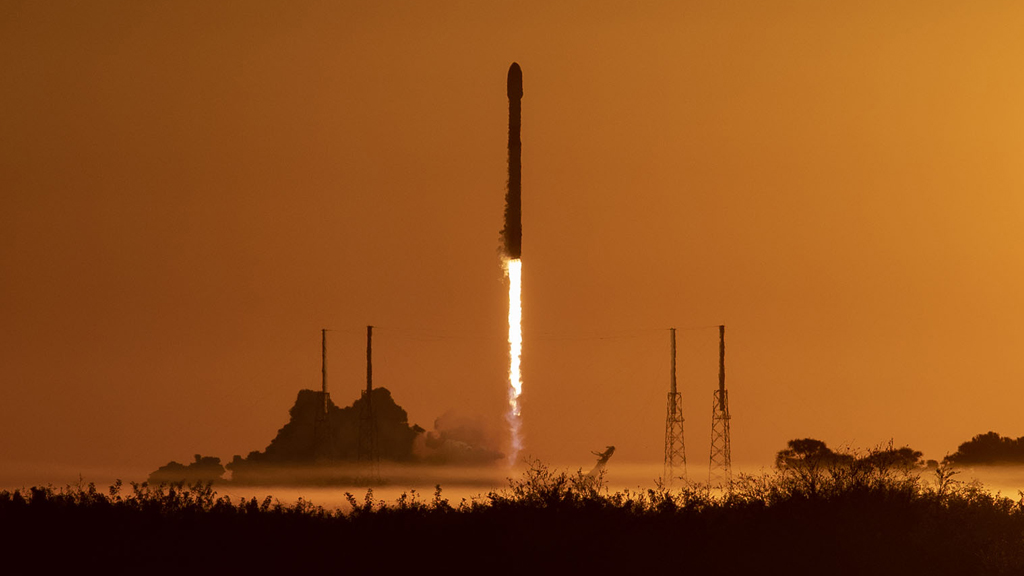 SpaceX is aiming to launch a new SES 03b mPOWER 5/6 mission to medium-Earth orbit via Falcon 9 rocket on November 12.
The rocket will liftoff from Space Launch Complex 40 (SLC-40) at Cape Canaveral Space Force Station in Florida. It's confirmed that the mission has an 89-minute launch window opened at 4:08 PM ET. There's also a backup launch opportunity on Monday, November 13.
The booster used in this launch will be completing its ninth flight and was previously used in CRS-26, OneWeb Launch 16, Intelsat IS-40e, and five of the SpaceX Starlink satellite launches. Once separated, the first stage will land back on a droneship stationed in the Atlantic Ocean at 8:43 minutes of the liftoff.
The second stage will start the SES-2 second-stage engine at 26:57 minutes of launch. The 2nd stage engine will cut off in the following minute.
The second stage will confirm SES3 around 1 hour and 56 minutes and then it will cutoff in the following minute. The first and second 03b mPower satellite will deploy after 2 hours of liftoff and within 7 minutes of difference.
According to the information, the 03b mPOWER is a broadband internet satellite from SES of Luxembourg. The two satellites are built by Boeing to provide internet services over the most populated world for its SES 03b network.
(source)