Elon Musk comments Jeff Bezos ex-wife, she's now funding far left…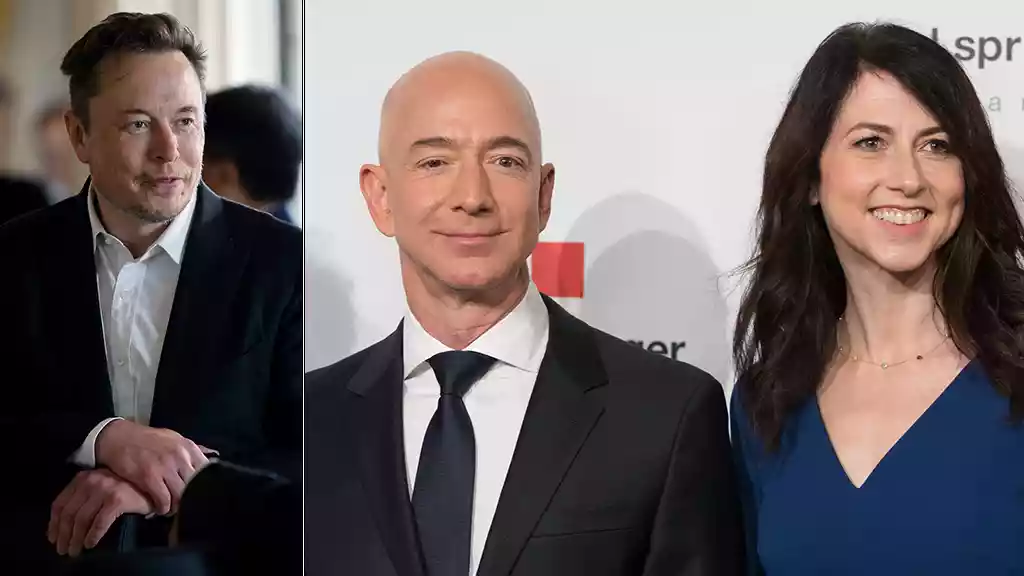 Jeff Bezos and his ex-wife, Mackenzie Scott are separated in one of the biggest divorce settlements and Scott is making some buzz on X, formerly known as Twitter, getting attention from Elon Musk, saying that she's funding far-left elements.
X user – DogeDesigner posted an image of the trader to show Mackenzie Scott and pre-divorce and after-divorce raise in trading.
On that, Elon Musk replied, "She's now using that money to fund far-left activist groups that hate people like her ex (sigh)".
X user @Chesschick01 wrote, "They tweet about hating capitalism on their iPhone at Starbucks … so not shocking."
Jeff Bezos and Scott:
Jeff Bezos and MacKenzie Scott were married for 25 years before deciding to call it quits in 2019. Bezos tweeted that the couple were ending the marriage after separation and had decided to be friends. In 2021, Scott married Seattle high school science teacher Dan Jewett.
The marriage was revealed in Jewett's Giving Pledge letter posted on March 6, 2021. She filed for divorce from him in September 2022, and the divorce was finalized in January 2023.
After her divorce from Bezos, MacKenzie Scott became one of the richest people in the world, inheriting 4% of Amazon shares, which were valued at over $30 billion at the time.