[120 million] 'What is a Woman' exceeds 26 million views within a few hours of Elon Musk retweet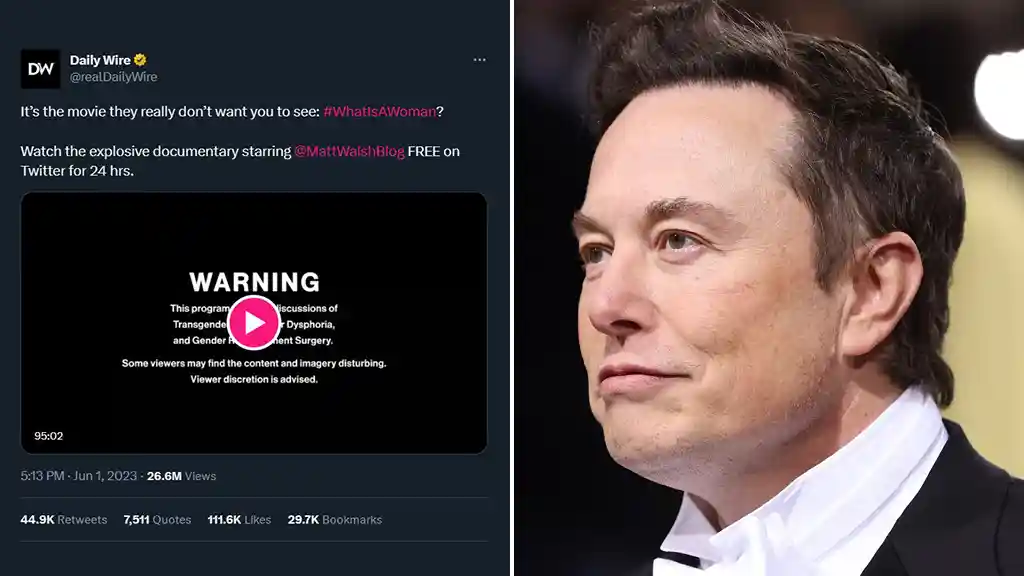 Update: The documentary has now crossed over 120 Million.
The last day was quite a ruckus and Elon Musk has now resolved the controversy around the documentary "What is a Woman". He just shared the documentary from his own account and it now has over 26 million views within a few hours after Elon Musk took charge and made one retweet.
Consenting adults should do whatever makes them happy, provided it does not harm others, but a child is not capable of consent, which is why we have laws protecting minors.

— Elon Musk (@elonmusk) June 2, 2023
Heart of the matter:
What Is a Woman? is a 2022 American online film about gender and transgender issues presented by conservative political commentator Matt Walsh, released by the conservative website The Daily Wire, and directed by Justin Folk. The film features Walsh asking various people "What is a woman?" Walsh said it was made in opposition to "gender ideology". The definition "an adult human female" is given by Walsh's wife at the end of the film. The movie was alleged to as transphobic on other platforms.
On June 1, Daily Wire published What is a Woman on Twitter. Soon after it was flagged by Twitter as "Hateful content". Consequently, users cant retweet and the reach decreased.
Matt then asked some serious questions Elon on this matter "Elon, the film is being actively suppressed by people at Twitter right now as we speak. Why? And why would it take until tomorrow to take the hate speech tag off? And what does it mean that "advertisers won't be associated with it"? Also, will it be shareable?"
"Our film has been posted for a couple of hours. You cannot retweet it. It will not appear in anyone's feed. It has been flagged as hate speech. It has been blacklisted from the trends list. It still has nearly 900 thousand views." Matt later complained.
Then Elon also commented that "The Streisand Effect on this will set an all-time record". He also tweeted that the issue will be resolved by June 2. However, it seems like he worked overnight in order to get things done right. Because he kept on operating Twitter even at night.
A few hours ago (while making this post), Elon retweeted the documentary, recommending all parents watch it.
Later on Matt himself thanked Elon for this achievement and pushed the documentary to a whole new level.
Wow. Thank you, Elon. We really appreciate it. https://t.co/jaMnmfqARl

— Matt Walsh (@MattWalshBlog) June 2, 2023
It's been a wild 24 hours. It began with Twitter labeling our film hate speech and completely suppressing it, and ends with all suppression lifted and Elon Musk himself tweeting out the film and urging people to watch it. A huge win.

— Matt Walsh (@MattWalshBlog) June 2, 2023
'This is great' Elon Musk on Game of Thrones author George R.R. Martin speech at National Book Festival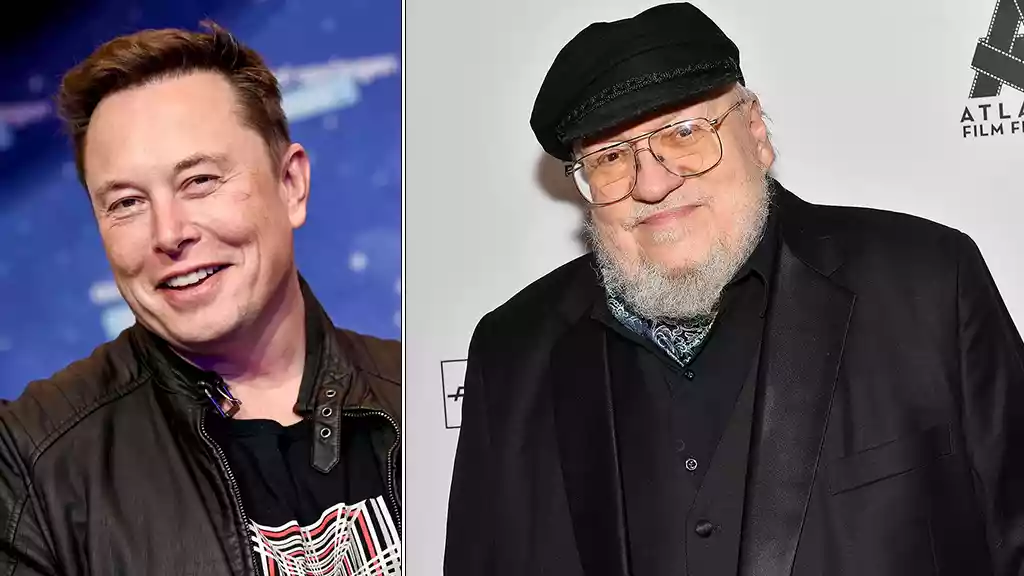 Today, Game of Thrones author, George R.R. Martin shared a video of the speech I gave in 2005 in DC at the National Book Festival, which got a reaction from Elon Musk.
Check out this Youtube video showing a speech I gave in 2005 in DC at the National Book Festival. https://t.co/XgpUazglx3

— George RR Martin (@GRRMspeaking) September 5, 2023
He said "This is great" below the post.
Twitter user @impenny2x commented "Ohh, not sure how I didn't know George was on 𝕏. Excited for the space I'm in to end so I can watch this video. Thanks for bringing attention to it.".
Musk replied "I've had dinner with George a few times. He's as great as you'd expect him to be."
WWE legend, Torrie Wilson suggests Elon Musk to use her special move against Mark Zuckerberg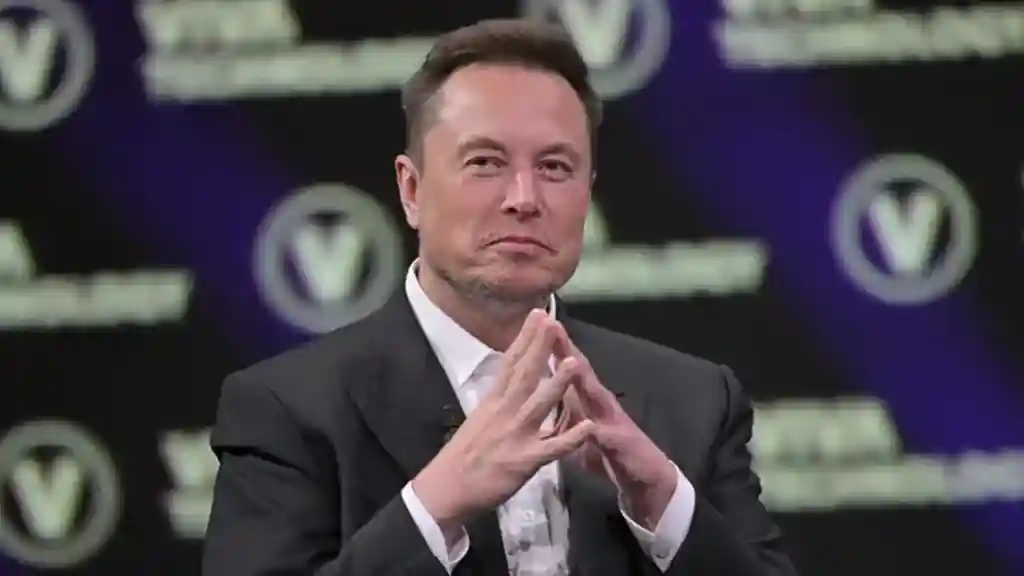 Elon Musk and Mark Zuckerberg are weighing for a potential cage fight and the first half of the bout has received an important move suggestion from WWE Hall of Famer, Torrie Wilson.
"Hey @elonmusk I'm retired from @WWE but would like to gift this finisher to you. It's called the Tush Push. Please use it on Zuck," she wrote on X.
Hey @elonmusk I'm retired from @WWE but would like to gift this finisher to you. It's called the Tush Push. Please use it on Zuck. 😜🤣 pic.twitter.com/JsTRz2pOdj

— Torrie Wilson (@Torrie11) August 7, 2023
Wilson accompanied her post with an example of the "Tush Push." WWE legend Rikishi also used the move on his opponent, only his was called the "Stink Face."
Musk and Zuckerberg appeared to be trying to hash out an exact date for their potential mixed martial arts bout. Musk noted a week ago.
"I'm getting an MRI on my neck & upper back tomorrow. May require surgery before the fight can happen. We will know this week," he wrote.
However, this week, Zuckerberg tried to escape from the situation by calling it off and move on from this fight. Musk then called him a chicken and then the sparring continues.
Tesla Shares tumbled after EV maker cuts prices in China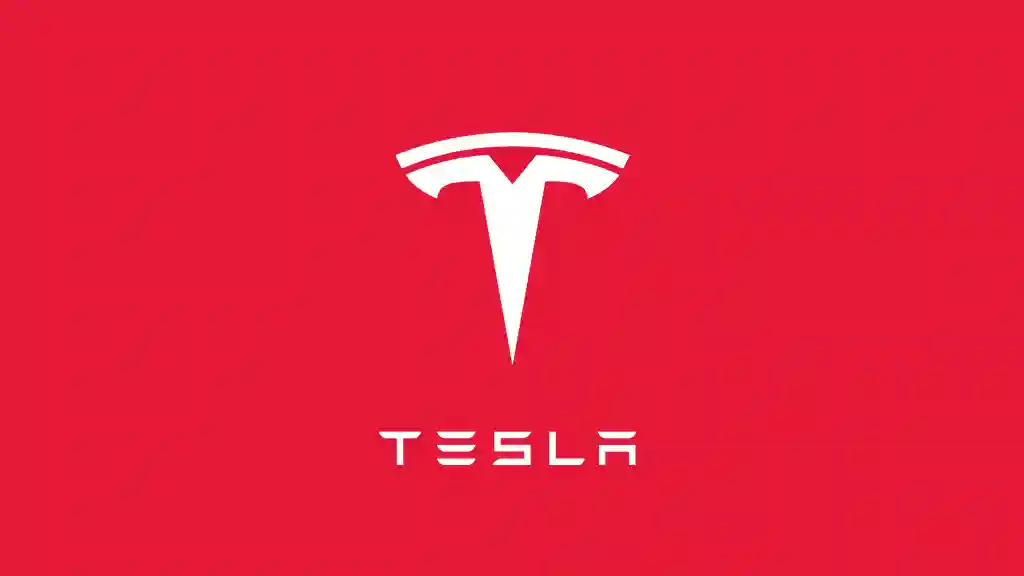 The stock price of Tesla tumbled close to 3% in early trading on Monday after it slashed prices on certain models in China, raising concerns about an EV price war.
American depositary receipts (ADRs) of other EV makers, including XPeng (XPEV), Nio (NIO), and Li Auto (LI), were also lower. The EV maker reduced prices of its Model Y long-range and performance versions by 14,000 yuan ($1,900) to 299,900 yuan ($41,000) and 349,900 yuan ($48,000), respectively.
Besides the lower price tag, Tesla will also offer an 8,000 yuan ($1,100) insurance subsidy for a few models in China, the world's largest market for new vehicles. Buyers can make use of the subsidy through the end of September.
The price cuts come after Tesla's Chinese sales fell 31% in July from June, its first monthly decline this year, according to data from the China Passenger Car Association.
Tesla is not the first to cut prices in China. Chinese automaker Geely decreased prices of its Zeekr 001 by up to 37,000 yuan ($5,100) last week, and Zhejiang Leapmotor Technologies lowered prices by as much as 20,000 yuan ($2,700) at the start of August. In China, Tesla's price cuts have made some of its models nearly 50% cheaper than their counterparts in the West.