Elon Musk shares Pornhub storage takeover in phone alongside Twitter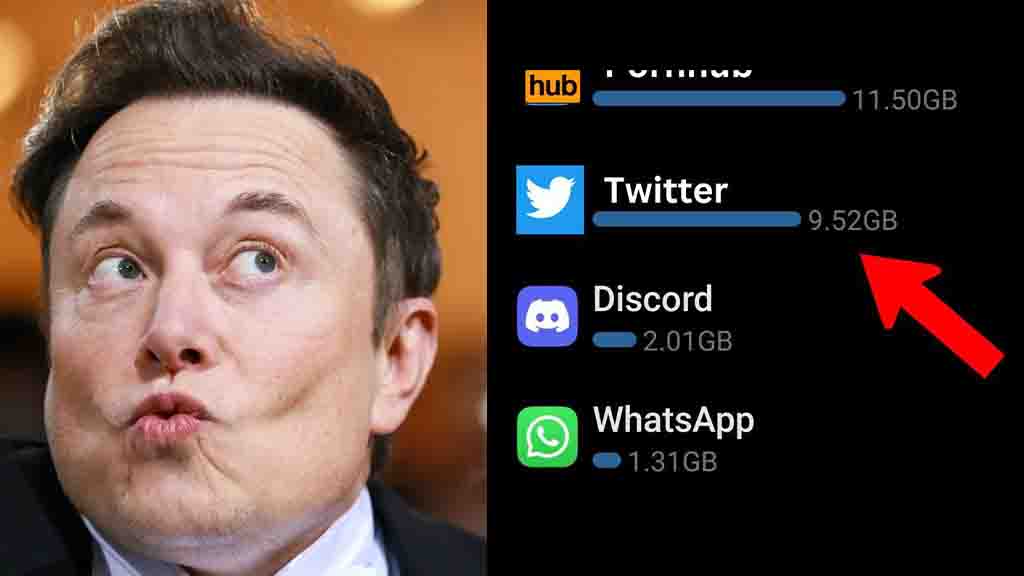 Elon Musk is all about thoughts and their process, and Twitter is the place where he unloads them in front of followers. In the latest edition, Elon Musk shared a screenshot of the pornographic content app, Pornhub and Twitter and their storage acquisition in smartphones.
He captioned "Sorry this app takes up so much space". While indicating an arrow toward Twitter, which takes about 9.52GB of storage. On the other hand, there's a clipped screenshot of what we can clearly see app name and the logo and it takes about 11.50GB of storage.
Although, Elon Musk has pointed out Twitter as a culprit but everyone gets to see what's above sitting as Pornhub. As usual, we don't get Elon's intention behind this social sharing but commenters are taking this moment to make their own way into the conversation.
Comments:
@stayingsaneusa wrote "Not sure why people are commenting all kind of stuff while @elonmusk is showing it to highlight that it is still taking less space than pornhub. Mr Musk, I tally love your sense of humor. It is so sharp."
Another user wrote "Pornhub joke. Funny…."
The Libertarian Extremist wrote "Lmao, not as much space as something else above it hahahaha"
"How did u get a ph app? I'm asking for a friend" wrote Bad Idea.
"How did u get a ph app? I'm asking for a friend" said XPRcrptowolf/
Some even asked "Wait, I don't understand. Why do you have 11.5 GB of code from Github stored on your phone? 🤔"
Elon Musk is buying the new iPhone 15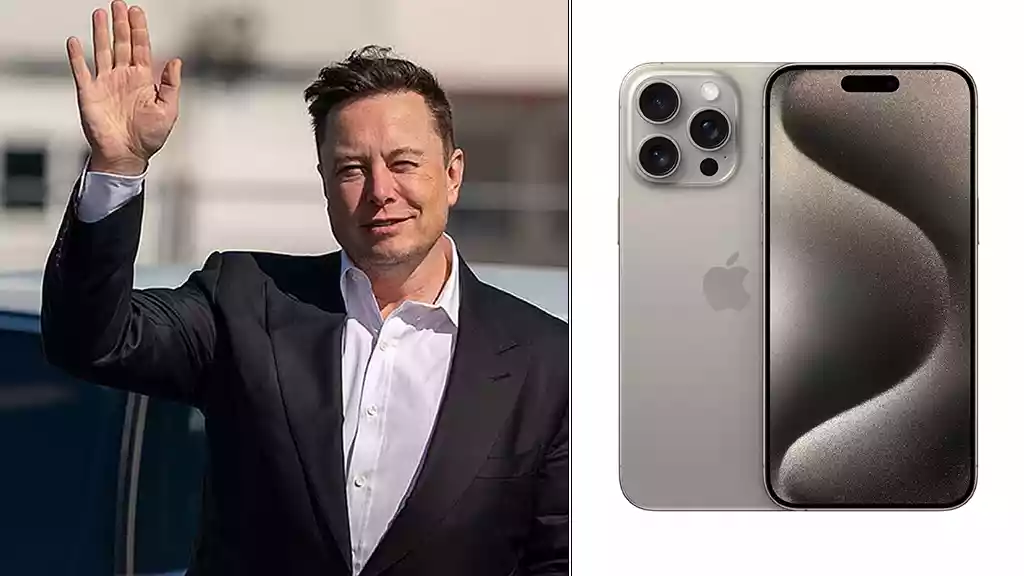 Elon Musk is keen on buying the newly released iPhone 15 smartphone and he said it directly to Apple CEO Tim Cook on X, formerly known as Twitter.
A week ago, Apple launched its new iPhone devices, which come in four variants – iPhone 15, 15 Plus, 15 Pro, and Pro Max. These devices have different screen sizes and specifications. I wonder, which of the units, Musk will choose for himself, may the Max be a good option for him.
Tim Cook wrote "Loved celebrating our incredible new lineup of products today at Apple Fifth Avenue. Around the world, the all-new iPhone 15 family, first carbon-neutral models of Apple Watch, and the latest AirPods are here, and they've never been more essential!".
Musk replied, "I'm buying one!"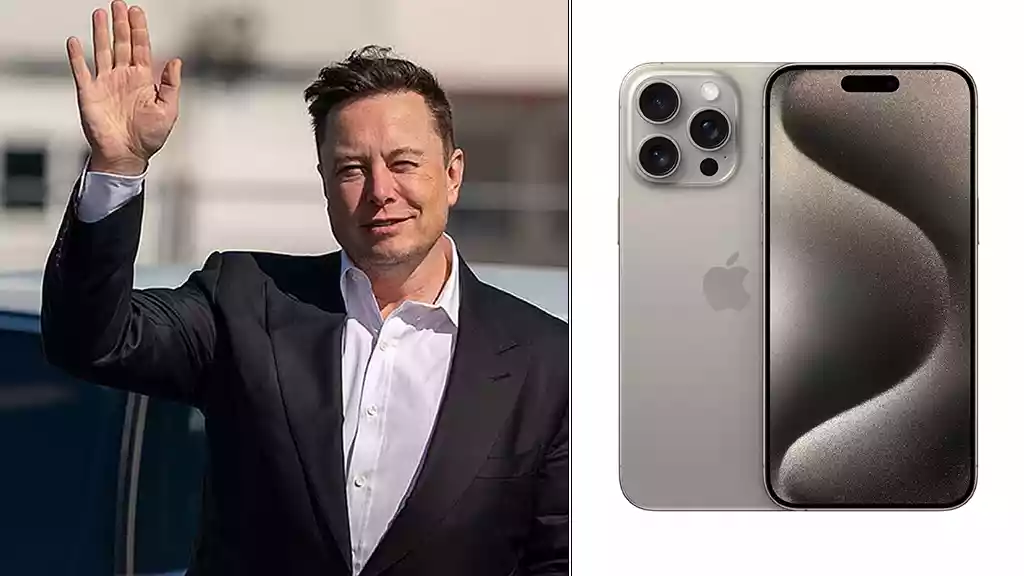 Despite using the iPhone, Musk's relationship went to a new road he acquired Twitter (now X). In the past, reports also suggested that X could be removed from Apple's App Store but Musk and Cook later resolved this issue.
Later on, Musk also criticized the developer app payment cut that Apple takes from X's monthly premium charge. He also commented on Apple's super expensive VR headset as well as the R&D expenditure of the new devices.
Eventually, he stuck around his iPhone to operate X and was ready to comment anytime from anywhere. Therefore, Elon Musk ended up buying a new iPhone 15 may not shock anyone.
Elon Musk comments Jeff Bezos ex-wife, she's now funding far left…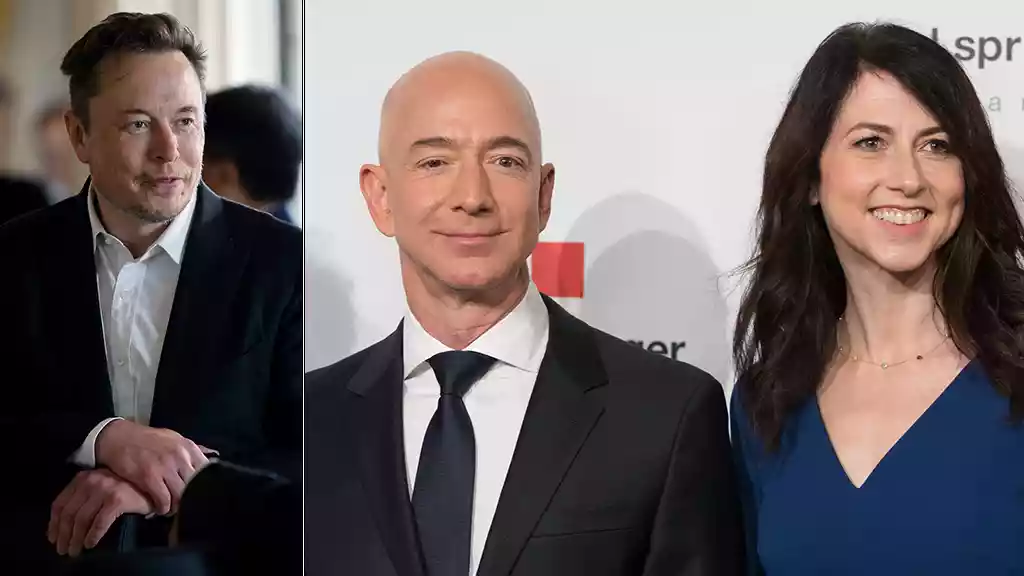 Jeff Bezos and his ex-wife, Mackenzie Scott are separated in one of the biggest divorce settlements and Scott is making some buzz on X, formerly known as Twitter, getting attention from Elon Musk, saying that she's funding far-left elements.
X user – DogeDesigner posted an image of the trader to show Mackenzie Scott and pre-divorce and after-divorce raise in trading.
On that, Elon Musk replied, "She's now using that money to fund far-left activist groups that hate people like her ex (sigh)".
X user @Chesschick01 wrote, "They tweet about hating capitalism on their iPhone at Starbucks … so not shocking."
Jeff Bezos and Scott:
Jeff Bezos and MacKenzie Scott were married for 25 years before deciding to call it quits in 2019. Bezos tweeted that the couple were ending the marriage after separation and had decided to be friends. In 2021, Scott married Seattle high school science teacher Dan Jewett.
The marriage was revealed in Jewett's Giving Pledge letter posted on March 6, 2021. She filed for divorce from him in September 2022, and the divorce was finalized in January 2023.
After her divorce from Bezos, MacKenzie Scott became one of the richest people in the world, inheriting 4% of Amazon shares, which were valued at over $30 billion at the time.
Elon Musk reacts to Rumble's response to UK Parliament to demonetize Russell Brand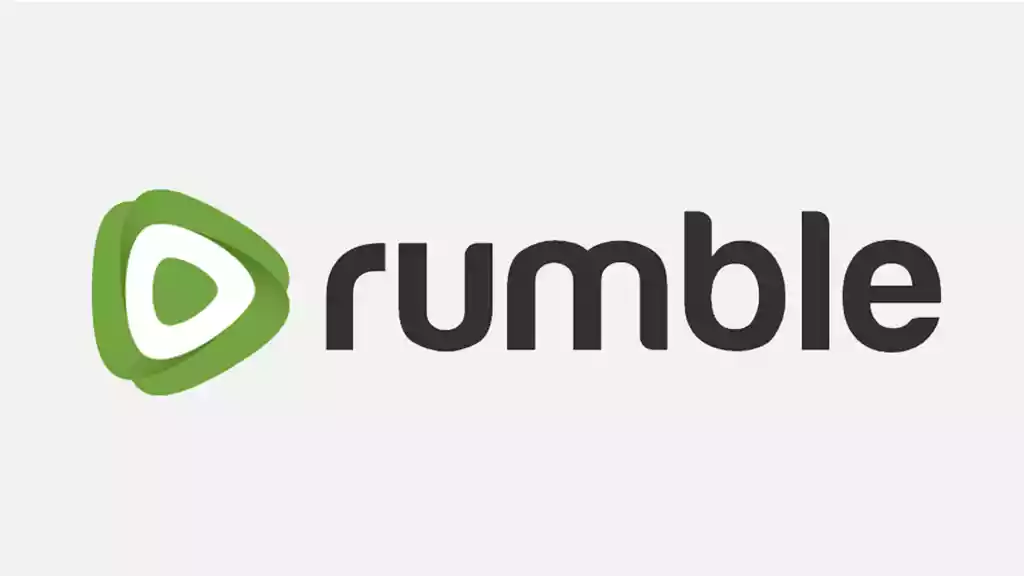 Today, Video platform, Rumble posted a response to the UK Parliament on a letter to demonetize the content of Russell Brand, who's facing allegations of rape, sexual assault, and emotional abuse.
YouTube has already suspended his account from YouTube's monetization program "following serious allegations against the creator. This action means the channel is no longer able to monetize on YouTube".
Rumble has now confirmed that it will not be following YouTube's lead. In a statement posted on X, formerly known as Twitter, Rumble said its chief executive Chris Pavlovski had received an 'extremely disturbing' letter from Dame Caroline Dinenage – the chair of the culture, media, and sport committee. In response, CEO Pavlovski insisted the company will 'defend what's right'.
The letter in question from Dame Caroline Dinenage asked Mr. Pavlovski to confirm "whether Mr Brand is able to monetize his content on Rumble and whether Rumble intends to join YouTube in suspending Mr Brand's ability to earn money on the platform".
In response to the letter, Rumble shared a statement which read: "Today we received an extremely disturbing letter from a committee chair in the UK parliament. While Rumble obviously deplores sexual assault, rape, and all serious crimes, and believes that both alleged victims and the accused are entitled to a full and serious investigation, it is vital to note that recent allegations against Russell Brand have nothing to do with the content on Rumble's platform.
"Just yesterday, YouTube announced that, based solely on these media accusations, it was barring Mr. Brand from monetizing his video content. Rumble stands for very different values. We have devoted ourselves to the vital cause of defending a free internet – meaning an internet where no one arbitrarily dictates which ideas can or cannot be heard, or which citizens may or may not be entitled to a platform.
"We regard it as deeply inappropriate and dangerous that the UK Parliament would attempt to control who is allowed to speak on our platform or to earn a living from doing so," the statement from Rumble said. "Singling out an individual and demanding his ban is even more disturbing given the audience's connection between the allegations and his content on Rumble. We don't agree with the behavior of many Rumble creators, but we refute to penalize them for actions having nothing to do with our platform.
"Although it may be politically and socially easier for Rumble to join a cancel culture mob, doing so would be a violation or our company's values and missions. We emphatically reject the UK Parliament's demands."
While reacting to Rumble's response to the UK parliament about Russell Brand, Elon Musk replied "Good For You". As X has also not banned Russell Brand from X's monetization program until he is found guilty by the law.