TruthGPT: Elon Musk rivaling ChatGPT and Google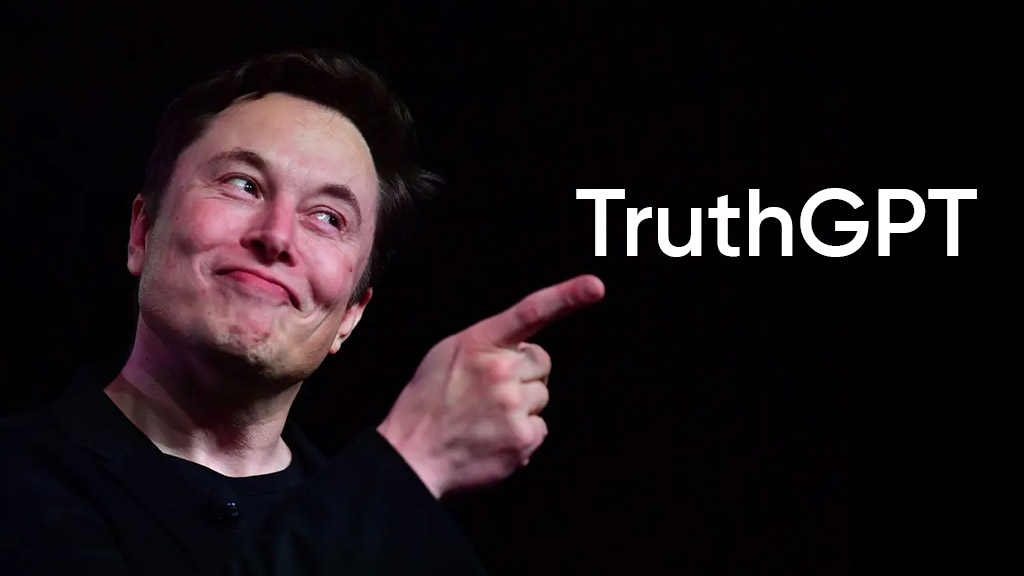 Elon Musk is working on a new AI-based platform – TruthGPT, which is aimed at countering the bias of Chatbots such as OpenAI's ChatGPT. This is an interesting revelation made by Twitter, Tesla, and SpaceX chief.
On April 17, Elon sat in an interview with Fox News Channel's Tucker Carlson and gave a descriptive statement on the current AI industry and its effect on human life.
"I'm going to start something which you call TruthGPT or a maximum truth-seeking AI that tries to understand the nature of the universe. And I think this might be the best path to safety in the sense that an AI that cares about understanding the universe is unlikely to annihilate humans because we are an interesting part of the universe," told Elon.
Elon said TruthGPT will be the third option after Google and OpenAI's ChatGPT.
AI for profit and misinformation
During the interview, Elon criticized ChatGPT by saying that companies are training AI to lie, which is very manipulative to public opinion. However, it's not the first time, that the billionaire showed a mirror to the controversial replies of ChatGPT.
In fact, he already said these things before on Twitter and expressed disagreement with answers 'created' by ChatGPT. These include his view on how OpenAI is now working as a closed-source profit-making company instead of developing a bright AI future.
Elon Musk cofounded OpenAI in 2015 as a nonprofit organization. Last month, he revealed to pay around $100 million in donations to ChatGPT maker. Initially, the organization was working as a non-profit.
After the ChatGPT garnered widespread attention, OpenAI shrunk its interest in being open source and "non-profitable". Thereafter, the decision-makers chose to establish the new products as a business.
Earlier this year, Microsoft announced a new partnership with OpenAI through a "multiyear, multibillion-dollar investment". This allowed the Windows maker to integrate ChatGPT functionalities into its search engine, Bing.
Elon noted the direction of OpenAI and its new quest to seek profit.
"OpenAI was created as an open source (which is why I named it "Open" AI), a non-profit company to serve as a counterweight to Google, but now it has become a closed source, the maximum-profit company effectively controlled by Microsoft. Not what I intended at all." wrote Elon on Twitter.
ChatGPT is continuously indulging in a business model and becoming a manipulator of thoughts. These manipulations consist of fake, outdated information, and left-leaning ideology to form an answer.
Many of the ChatGPT users have reported discomfort in reading responses to various questions. This led to a massive outcry on AI use and how such creations are being used to deter people's opinions by pushing overexposed agendas.
Civilizational threat:
Elon runs awareness campaigns on the growing threat of AI to human civilization. In the interview, he stated that AI is far more dangerous than a mismanaged aircraft or badly produced car.
"AI has the potential of civilizational destruction. It wouldn't quite happen like Terminator, because the intelligence would be in the data centers. The robot is just the end effector." he added.
AI Regulations
The OpenAI founder is actively calling for AI regulations. He also tagged top industry leaders to work together on this matter. However, Elon also has expectations from the government to set some instructions on the use of AI.
"There should be government oversight because it's a danger to the public" Elon concerned.
On March 22, 2023, An open letter was published "to immediately pause for at least 6 months the training of AI systems more powerful than GPT-4.". This letter is signed by Elon Musk and many other prominent people from the tech industry.
It clearly mentions the risks and the uncontrolled use of AI in the world as well as its risk of failure.
Progress
According to WSJ, Elon has listed a company named "X.AI Corp". It has authorized the sale of 100 million shares for its privately held business.
It's also reported that Elon filed this firm on March 9 in Nevada as a domestic corporation in Las Vegas. Under the details, he registered him as sole director alongside Jared Birchall as secretary.
"Pursuant to Rule 7.1 (a)(1) of the Federal Rules of Civil Procedure, the undersigned counsel for Defendant X Corp., as successor in interest to named Defendant Twitter, Inc., hereby states that Twitter, Inc. has been merged into X Corp. and no longer exists," a legal filing states.
Recruitments
To move on with the development of TruthGPT, Elon Musk is conducting the recruitment of researchers. He also brought in Igor Babuschkin from Google's AI lab DeepMind. However, the Twitter CEO is also seeking more people to form his own AI adventure.
It is reported that Elon has purchased over 10000 GPUs to kick-start his AI research projects, which include a large language model (LLM). However, there's more information that is awaited whether it's solely for Twitter or TruthGPT.
TruthGPT:
All and all it's a great push for the AI industry, where people will get an option for actual futuristic and good responses instead of biased AI models. Therefore, the industry would be excited to know more about the plan of Elon Musk on TruthGPT.
Elon Musk is buying the new iPhone 15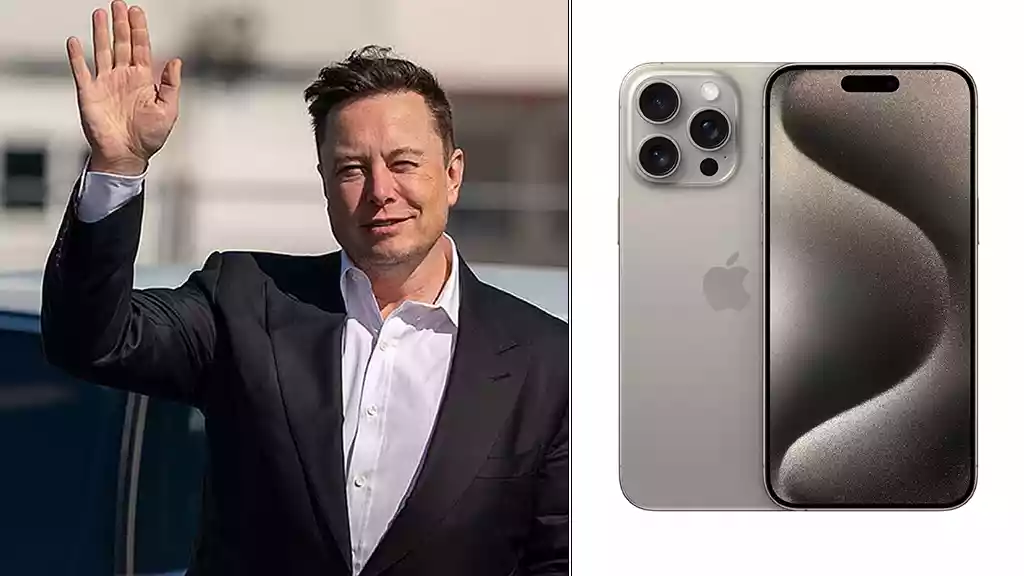 Elon Musk is keen on buying the newly released iPhone 15 smartphone and he said it directly to Apple CEO Tim Cook on X, formerly known as Twitter.
A week ago, Apple launched its new iPhone devices, which come in four variants – iPhone 15, 15 Plus, 15 Pro, and Pro Max. These devices have different screen sizes and specifications. I wonder, which of the units, Musk will choose for himself, may the Max be a good option for him.
Tim Cook wrote "Loved celebrating our incredible new lineup of products today at Apple Fifth Avenue. Around the world, the all-new iPhone 15 family, first carbon-neutral models of Apple Watch, and the latest AirPods are here, and they've never been more essential!".
Musk replied, "I'm buying one!"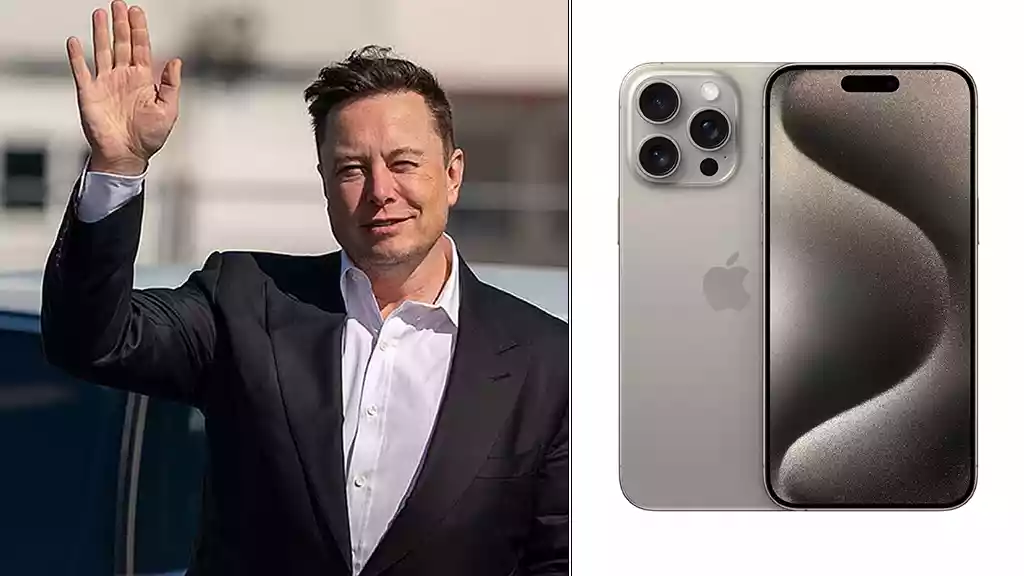 Despite using the iPhone, Musk's relationship went to a new road he acquired Twitter (now X). In the past, reports also suggested that X could be removed from Apple's App Store but Musk and Cook later resolved this issue.
Later on, Musk also criticized the developer app payment cut that Apple takes from X's monthly premium charge. He also commented on Apple's super expensive VR headset as well as the R&D expenditure of the new devices.
Eventually, he stuck around his iPhone to operate X and was ready to comment anytime from anywhere. Therefore, Elon Musk ended up buying a new iPhone 15 may not shock anyone.
Elon Musk comments Jeff Bezos ex-wife, she's now funding far left…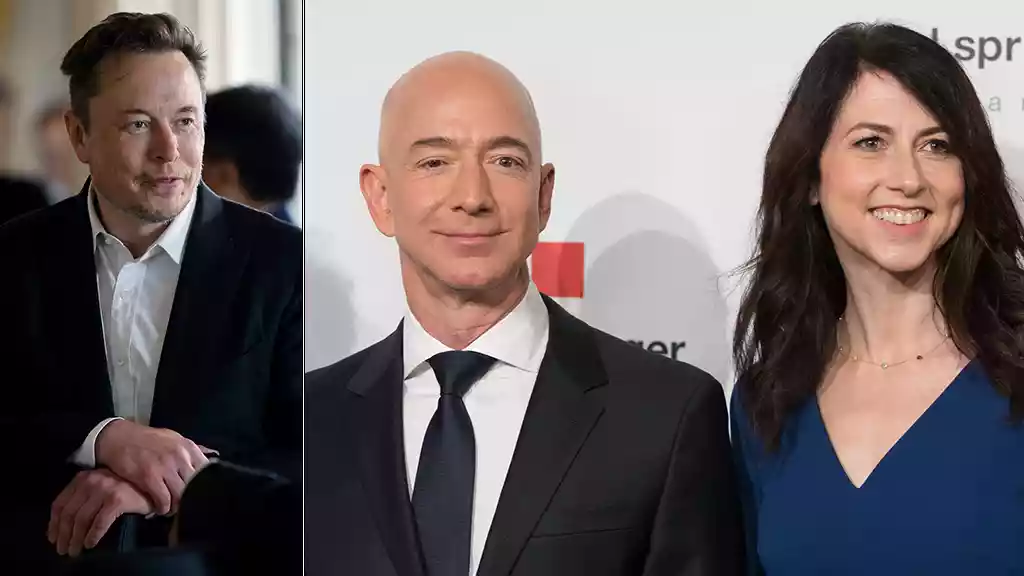 Jeff Bezos and his ex-wife, Mackenzie Scott are separated in one of the biggest divorce settlements and Scott is making some buzz on X, formerly known as Twitter, getting attention from Elon Musk, saying that she's funding far-left elements.
X user – DogeDesigner posted an image of the trader to show Mackenzie Scott and pre-divorce and after-divorce raise in trading.
On that, Elon Musk replied, "She's now using that money to fund far-left activist groups that hate people like her ex (sigh)".
X user @Chesschick01 wrote, "They tweet about hating capitalism on their iPhone at Starbucks … so not shocking."
Jeff Bezos and Scott:
Jeff Bezos and MacKenzie Scott were married for 25 years before deciding to call it quits in 2019. Bezos tweeted that the couple were ending the marriage after separation and had decided to be friends. In 2021, Scott married Seattle high school science teacher Dan Jewett.
The marriage was revealed in Jewett's Giving Pledge letter posted on March 6, 2021. She filed for divorce from him in September 2022, and the divorce was finalized in January 2023.
After her divorce from Bezos, MacKenzie Scott became one of the richest people in the world, inheriting 4% of Amazon shares, which were valued at over $30 billion at the time.
Elon Musk reacts to Rumble's response to UK Parliament to demonetize Russell Brand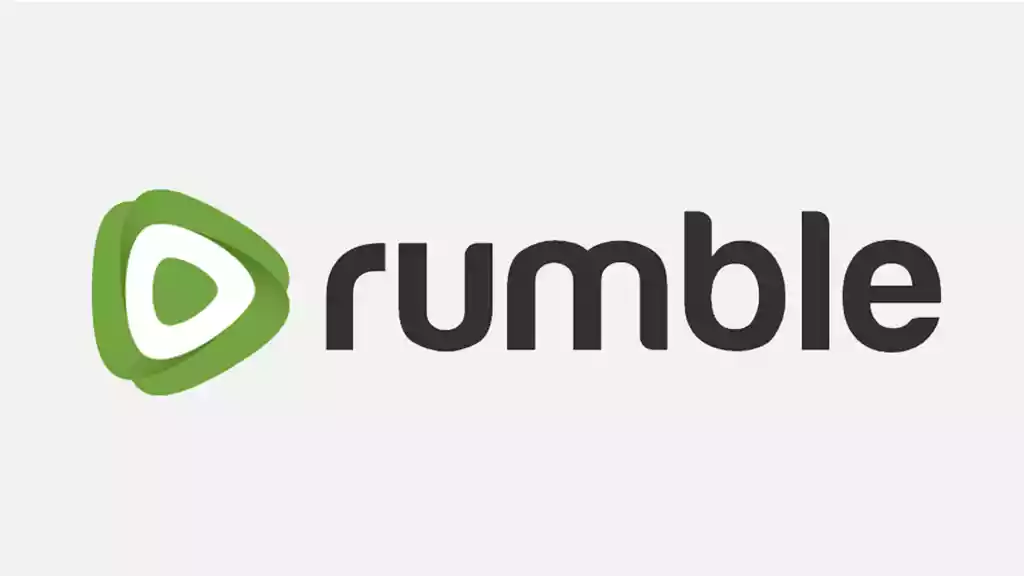 Today, Video platform, Rumble posted a response to the UK Parliament on a letter to demonetize the content of Russell Brand, who's facing allegations of rape, sexual assault, and emotional abuse.
YouTube has already suspended his account from YouTube's monetization program "following serious allegations against the creator. This action means the channel is no longer able to monetize on YouTube".
Rumble has now confirmed that it will not be following YouTube's lead. In a statement posted on X, formerly known as Twitter, Rumble said its chief executive Chris Pavlovski had received an 'extremely disturbing' letter from Dame Caroline Dinenage – the chair of the culture, media, and sport committee. In response, CEO Pavlovski insisted the company will 'defend what's right'.
The letter in question from Dame Caroline Dinenage asked Mr. Pavlovski to confirm "whether Mr Brand is able to monetize his content on Rumble and whether Rumble intends to join YouTube in suspending Mr Brand's ability to earn money on the platform".
In response to the letter, Rumble shared a statement which read: "Today we received an extremely disturbing letter from a committee chair in the UK parliament. While Rumble obviously deplores sexual assault, rape, and all serious crimes, and believes that both alleged victims and the accused are entitled to a full and serious investigation, it is vital to note that recent allegations against Russell Brand have nothing to do with the content on Rumble's platform.
"Just yesterday, YouTube announced that, based solely on these media accusations, it was barring Mr. Brand from monetizing his video content. Rumble stands for very different values. We have devoted ourselves to the vital cause of defending a free internet – meaning an internet where no one arbitrarily dictates which ideas can or cannot be heard, or which citizens may or may not be entitled to a platform.
"We regard it as deeply inappropriate and dangerous that the UK Parliament would attempt to control who is allowed to speak on our platform or to earn a living from doing so," the statement from Rumble said. "Singling out an individual and demanding his ban is even more disturbing given the audience's connection between the allegations and his content on Rumble. We don't agree with the behavior of many Rumble creators, but we refute to penalize them for actions having nothing to do with our platform.
"Although it may be politically and socially easier for Rumble to join a cancel culture mob, doing so would be a violation or our company's values and missions. We emphatically reject the UK Parliament's demands."
While reacting to Rumble's response to the UK parliament about Russell Brand, Elon Musk replied "Good For You". As X has also not banned Russell Brand from X's monetization program until he is found guilty by the law.