Here is the Cargo that NASA sent with SpaceX CRS-27 mission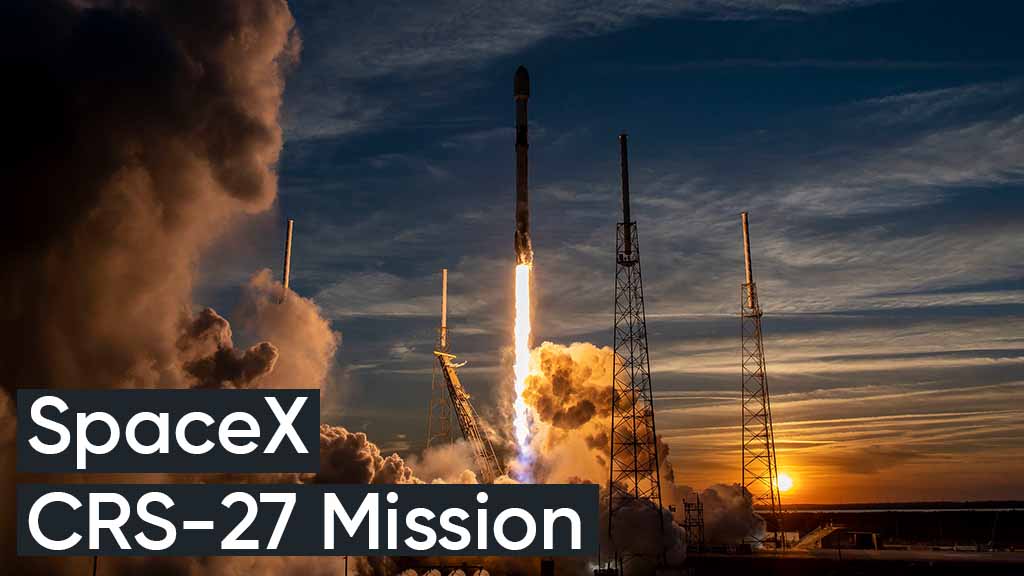 Today, SpaceX launched the 27th commercial Dragon (CRS-27) mission with important cargo from NASA to the International Space Station. The launch, liftoff, and orbit insertion of the Dragon are carried out swiftly. The mission was launched at 8:30 PM EDT at NASA's Kennedy Space Center in Florida.
According to the information, the SpaceX CRS-27 mission carries 62,00 pounds of cargo from NASA including science experiments, crew supplies, and other important supplies.
Dragon is scheduled to dock with the space station at 7:52 a.m. EDT Thursday, March 16, and remain docked for about 30 days. NASA also shared the details of some science experiments it is delivering with the cargo.
3D Heart Cells, Tissue:
The first Cardinal Heart investigation conducted aboard the space station showed that four weeks of microgravity exposure can cause significant changes in heart cell function and gene expression. Researchers concluded that these changes could lead to long-term medical issues.
The Cardinal Heart 2.0 experiment builds on these results, using heart organoids, 3D structures made up of all the different types of cells, to test whether clinically approved drugs reduce these microgravity-induced changes in heart cell function.
Results could support the development of effective drug combinations to improve the health of astronauts and patients on Earth.
Student Ball Clamp Monopod Project:
The HUNCH Ball Clamp Monopod attempts to address astronaut comments on the difficulty of positioning video or still cameras in the middle of a module. The student-manufactured project is composed of an aluminum monopod fitted with a camera shoe and ball clamp that can be attached to a standard space station handrail. The ball clamp serves as a pivoting platform for photography and video.
Liquid Life Support Systems:
The CapiSorb Visible System study demonstrates liquid control using capillary forces, the interaction of a liquid with a solid that can draw fluid up a narrow tube, which is characteristic of liquids that can absorb carbon dioxide. This is an important consideration for future longer-duration space missions where improved efficiency will support crews over many months or years.
Bacterial Biofilms:
Microbial biofilms are combinations of microorganisms that embed themselves in a self-produced slimy matrix. The ESA (European Space Agency) Biofilms investigation studies bacterial biofilm formation and antimicrobial properties of different metal surfaces under spaceflight conditions.
Antimicrobial surfaces that can inhibit biofilm growth, such as copper and its alloys with and without laser surface treatment, are used in this study. This project provides additional information to help develop suitable antimicrobial surfaces for future spacecraft.
There's more that you can read on Nasa's official blog about cargo information.