ChatGPT 4 launch brings back Jack Ma and Elon Musk AI discussion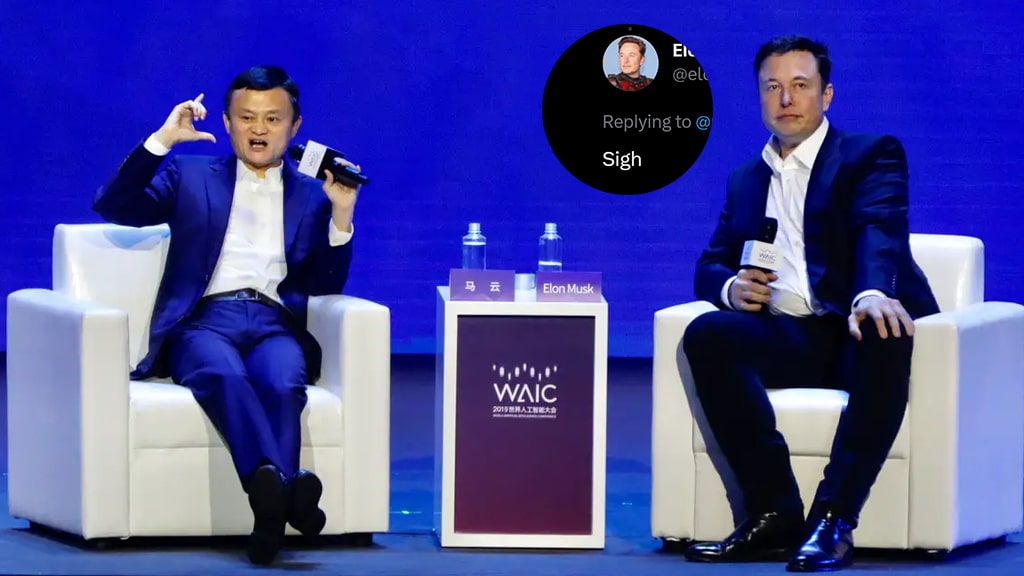 Elon Musk is one of the co-founders of OpenAI, a non-profit company that turned profitable after the launch of ChatGPT, and yesterday, ChatGPT 4 made its debut and brought back a funny discussion on AI between Elon and Jack Ma.
A Twitter user posted a video from 2019's artificial intelligence conference. The views of Jack Ma on AI and the corresponding reaction of Elon to Jack's answers on the future of AI are worth watching.
Ma acknowledged that AI could now beat humans at games like chess and Go, but claimed computers would only be one of several intelligent tools that humans developed.
"For sure, we should understand one thing: that man can never make another man. A computer is a computer. A computer is just a toy."
So he said that there's nothing to worry about AI in the future, while Elon insisted that AI could be something a lot bigger than humans.
However, Alibaba is one of the largest users of AI technologies in the world. Those people inside Alibaba didn't listen to simple jack after all.
Throughout the discussion, Elon continued to object to Jack's theories over AI including those amazing reactions.
For those who don't know, Jack Ma is a Chinese businessman and the founder of Alibaba Group. He was one of the richest Asians before the Chinese communist decided to reduce his reach in business.
To react to this remembrance, a user wrote "We are all Elon here on GPT-4 launch day", and Elon Musk posted a sigh in the comment section and a discussion with Jack Ma. This seals that conference day that he may regret going to.
Sigh

— Elon Musk (@elonmusk) March 15, 2023