SpaceX and NASA Crew-6 mission set for February 26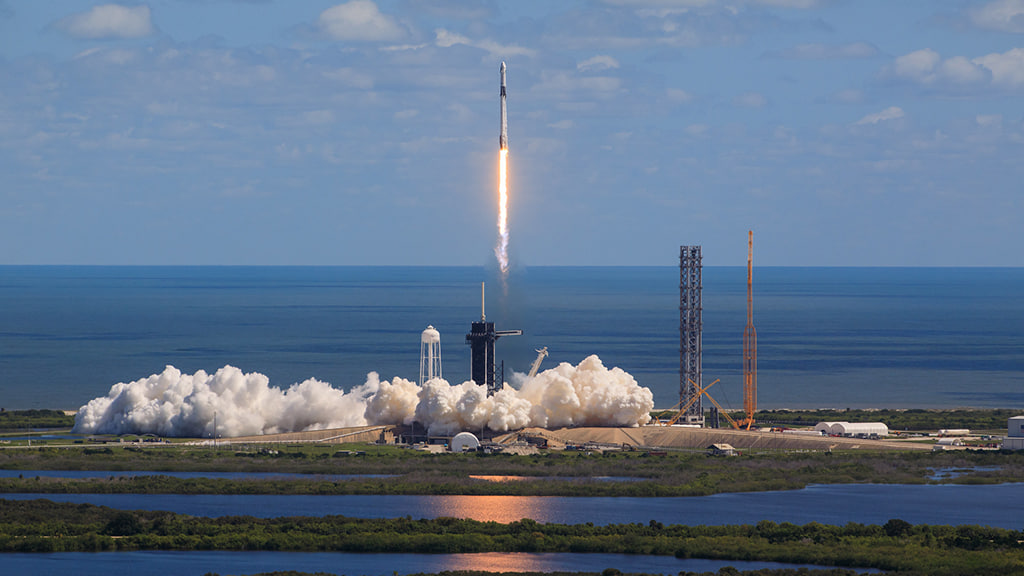 SpaceX is about to conduct the Crew-6 mission and ship Nasa astronauts to the International Space Station (ISS) on Sunday, February 26, 2023, at 2:07 AM EST from NASA's Kennedy Space Center in Florida.
The SpaceX Crew-6 launch will carry two NASA astronauts, Mission Commander Stephen Bowen, and Pilot Warren Hoburg, along with UAE (United Arab Emirates) astronaut Sultan Alneyadi, and Roscosmos cosmonaut Andrey Fedyaev.
According to the information, this is the 6th crew rotation mission with astronauts using the SpaceX Dragon spacecraft on a Falcon 9 rocket to the orbiting laboratory as part of the agency's Commercial Crew Program.
On February 27, NASA will begin arrival coverage at 1 AM EST. At 2:54 AM, docking will start to the space-facing port of the station's Harmony module. At 4:35 AM, ISS will open the hatch and at 5:20 AM, the welcome ceremony will be performed.
We're sending a new crew to the @Space_Station!

NASA's @SpaceX #Crew6 mission is scheduled to lift off from @NASAKennedy at 2:07am ET (0607 UTC) on Sunday, Feb. 26, with live launch coverage starting 10:30pm ET Feb. 25. Watch with us here and on NASA TV: https://t.co/Dm3GIGgyBF pic.twitter.com/fvCcDvTtVh

— NASA (@NASA) February 18, 2023
SpaceX launched SES-18 and SES-19 satellite into orbit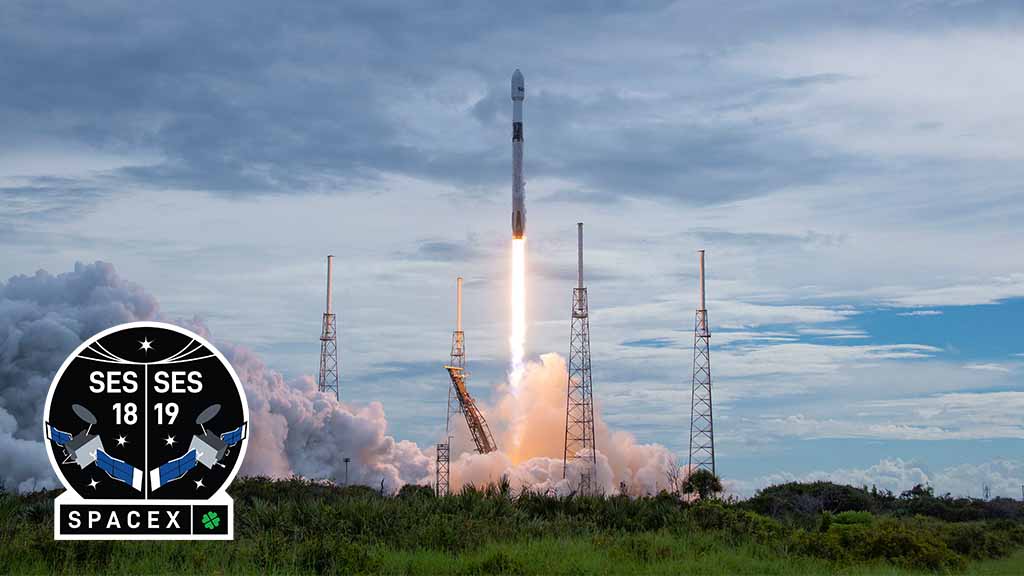 On Friday, March 17, 2023, SpaceX launched SES-18 and SES-19 satellites into orbit using Falcon 9 rocket, the is our champion of reusability. SpaceX launched fired this rocket from Space Launch Complex 40 (SLC-40) at Cape Canaveral Space Force Station in Florida.
The Falcon 9 booster used in this mission also backed CRS-24, Eutelsat HOTBIRD 13F, OneWeb 1, and two Starlink missions.
SES:
SES-18 & SES-19 are C-band communication satellites owned by SES S.A., a Luxembourgian telecommunication company. The satellites were designed, produced, and tested by Northrop Grumman in Dulles, Virginia. Each satellite has a mass of 3,500 kg, two solar arrays, a lifespan of 15 years, and is equipped with a high-quality C-band payload.
The main aim is to provide North America with digital broadcasting services. Together with the other four satellites (SES-20, SES-21, SES-22, and SES-23), the SES-18 & SES-19 satellites will contribute to the effort of clearing the lower portion of the C-band spectrum necessary to deploy 5G services in the United States.
Pre launch process:
SpaceX began loading propellant 38 minutes prior to the launch. Throughout the pre-launch duration, SpaceX followed the RP-1 loading, 1st stage liquid oxygen loading, and 2nd stage LOX loading.
At 7 minutes, Falcon 9 began engine chill prior to launch. One minute before the launch, the command flight computer began final prelaunch checks. At T-45, SpaceX gave a final go for the launch and at T-3, Falcon 9 ignite its engine for liftoff.
Liftoff:
Falcon 9 with SES-18 and SES-19 satellites showed an amazing display of power with liftoff.
Liftoff! pic.twitter.com/ubvSTsKa15

— SpaceX (@SpaceX) March 17, 2023
Separation:
SpaceX separates 1st and 2nd stages.
1st stage landing:
After landing burn, Falcon 9 reaches back to earth on a droneship at 8:45 minutes after liftoff.
Falcon 9's first stage has landed on the Just Read the Instructions droneship pic.twitter.com/fAK4AKRBbn

— SpaceX (@SpaceX) March 17, 2023
Deployment confirmed:
SpaceX will confirm the SES-18 deployment after 32 minutes and after 5 minutes of SES-19 satellite deployment.
Deployment of SES-18 confirmed

— SpaceX (@SpaceX) March 18, 2023
Deployment of SES-19 confirmed pic.twitter.com/be6kqPZ7Ic

— SpaceX (@SpaceX) March 18, 2023
SpaceX launches new 52 Starlink satellites into orbit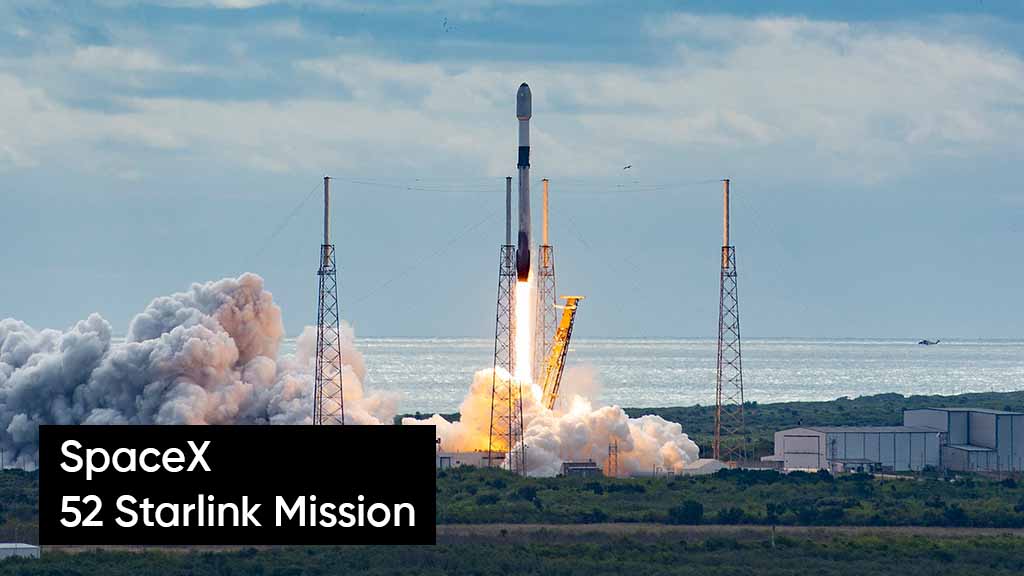 On March 17, 2023, SpaceX launched 52 Starlink satellites into low-Earth orbit using the Falcon 9 rocket from Space Launch Complex 4 East (SLC-4E) at Vandenberg Space Force Base in California.
The first stage booster for this mission is fully reusable and SpaceX used that previously in NROL-87, NROL-85, SARah-1, SWOT, and three Starlink missions.
Before launch, SpaceX via Twitter confirmed that all systems and weather are looking good for Falcon 9's Starlink launch on March 17 at 12:26 p.m. PT.
For this mission, the activity and loading began 38 minutes prior to the liftoff. It ranges from launch director verification to giving a go for the propellant load.
The latter process is RP-1 loading, 1st stage LOX (liquid oxygen), 2nd stage LOX loading, and engine chill prior to launch. This is followed by a command flight computer to begin prelaunch checks.
Within one minute, SpaceX began propellant tank pressurization to flight pressure. At T-45, the SpaceX launch director verified the final go for launch. At T-3, Falcon 9 began the ignition sequence.
Liftoff:
The liftoff was powerful as we can expect from the Falcon 9 because it never disappoints us to showcase that thrust.
Liftoff! pic.twitter.com/scElnpo3uy

— SpaceX (@SpaceX) March 17, 2023
1st stage Separation:
Following the launch, 1st stag MECO event was triggered at 2:27 minutes of the launch.
1st stage landing:
Following an entry burn, SpaceX landed on a drone ship in the ocean at 8:47 minutes after liftoff.
Falcon 9's first stage has landed on the Of Course I Still Love You droneship pic.twitter.com/8k4vdF5e1u

— SpaceX (@SpaceX) March 17, 2023
Deployment:
SpaceX confirmed the deployment of 52 Starlink satellites around 15 minutes of liftoff.
Congratulations to SpaceX team for this 52 Starlink deployment
It was a fast delivery and Starlink connectivity will get increased enjoyment.

— EONMSK (@eonmsk) March 17, 2023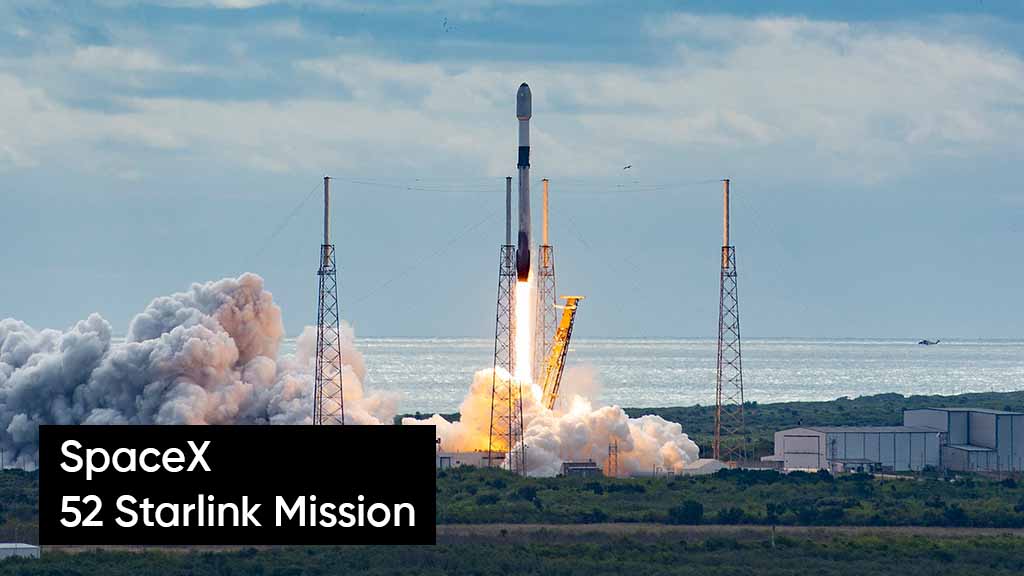 Elon Musk says SpaceX awaits FAA approval for Starship launch attempt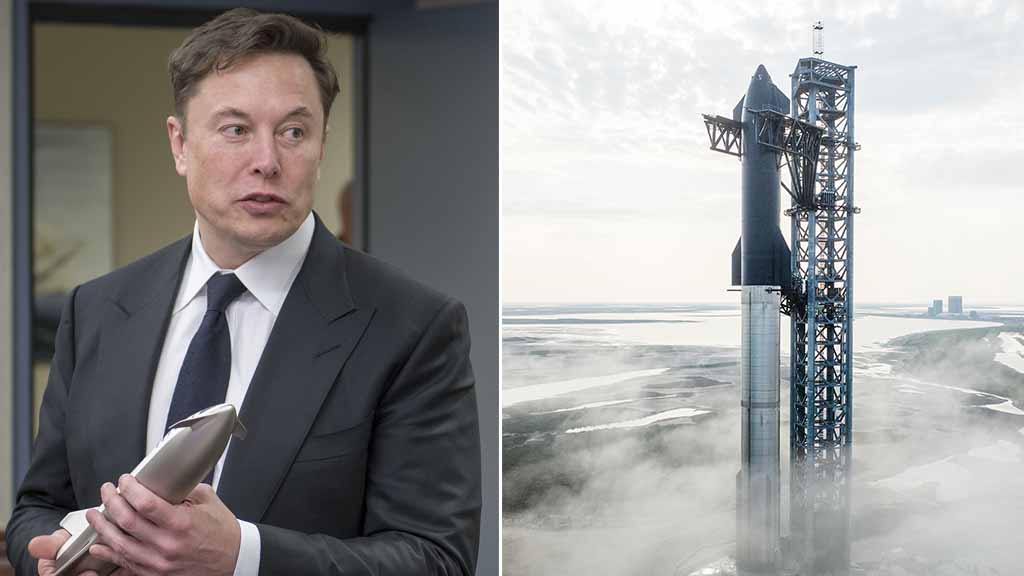 Another news drop for the Starship launch coming from Elon Musk, as the space rocket maker company, SpaceX is now waiting for an FAA license for the launch attempt.
Today, Elon Musk said that SpaceX is waiting for FAA license approval to process the upcoming Starship launch attempt. He revealed that the company will be ready to fire this giant rocket into orbit very soon.
The SpaceX chief also shared that it may take a few weeks to clear FAA and the first launch attempt would be around the third week of April.
FAA license?
A standard airworthiness certificate is the FAA's official authorization allowing for the operation of a type of certificated aircraft. A standard airworthiness certificate allows the aircraft to be operated and used with the most minimal restrictions and for compensation and hire.
The FAA also issues commercial space licenses, verifies launch or reentry vehicles meant to carry humans operate as intended, and provides regulation of flight crew qualifications and training. The FAA also performs safety inspections and safely integrates commercial space operations into the National Airspace System.
Anticipating:
In a recent interview at Morgan Stanley Conference, Elon anticipates the upcoming launch attempt. He said, "I'm not saying it will get to orbit, but I am guaranteeing excitement, So, won't be boring!"
He expects that there is a high chance for SpaceX to send Starship into orbit this year. However, he still thinks there is a couple of years required to build reusable.
Progress:
On January 23, SpaceX stacked Starship on top of the super heavy Booster 7 rocket at Starbase in Texas. The stacking leads us to a full flight-like wet dress rehearsal.
This was the first time an integrated ship and booster were fully loaded with over 10 million pounds of propellant.
Within the same month, SpaceX detached the Starship from booster 7 and achieved a successful Booster 7 static fire. However, we now have to wait until SpaceX comes up with a piece of good news.