84% of big game TV advertisers tweeted about their campaigns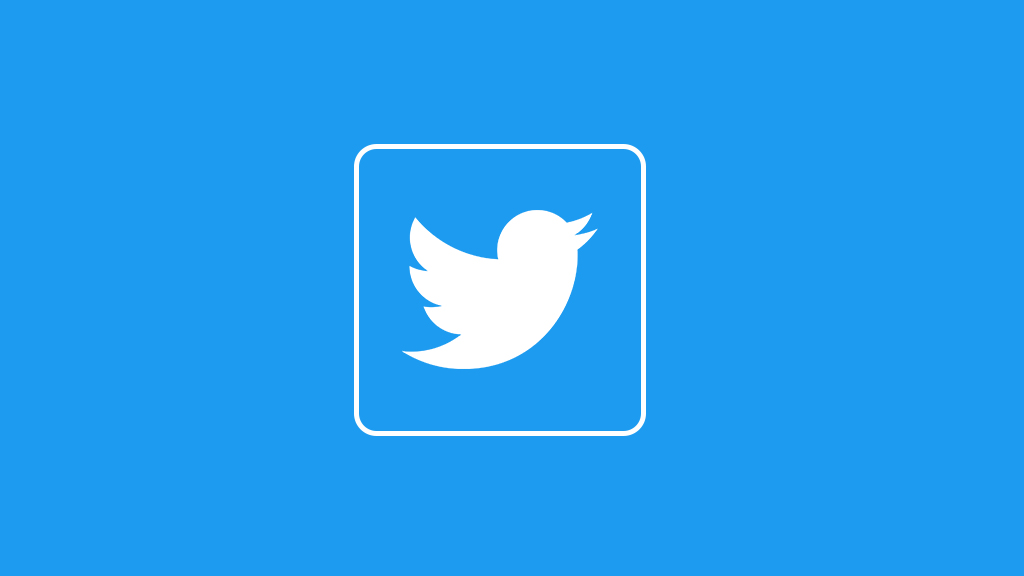 Twitter Marketing tweeted that "Tonight, 84% of big game TV advertisers Tweeted about their campaigns." This reflects the social media platform's participation in the activities and how it is rebounding with advertisers.
Tonight, 84% of big game TV advertisers Tweeted about their campaigns.

Thank you for Tweeting with us.

— Twitter Marketing (@TwitterMktg) February 13, 2023
Meta copies Twitter to launch Facebook and Instagram verified subscription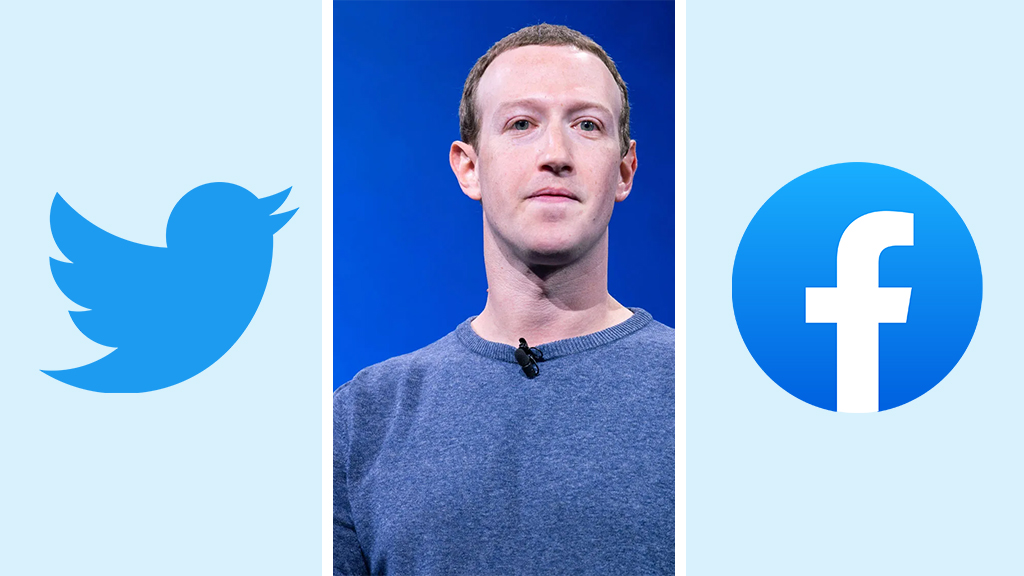 Elon Musk is evolutionary because when he started the layoffs at Twitter and others followed, he began to cut the company operations and other copies, he jumped to the subscription service, and now others are copying including Meta, which is now testing a paid verified subscription service for Facebook and Instagram.
According to a message published by Meta CEO, Mark Zuckerberg, his company is preparing to launch a new product this week called "Meta Verified".
This is a subscription service that will you users to verify accounts with a government ID. He mentioned that the benefits of the subscription include a blue badge and impersonation protection.
Other information reveals that users with this service will get exclusive stickers for stories and reels posted to Instagram and Facebook.
It will also bring up 100 free stars per month or a digital currency you can use to tip creators on Facebook.
Price:
Meta Verified starts at $11.99 per month on the web and $14.99 per month on iOS. The verification will first roll out in Australia and New Zealand this week and will expand to more soon.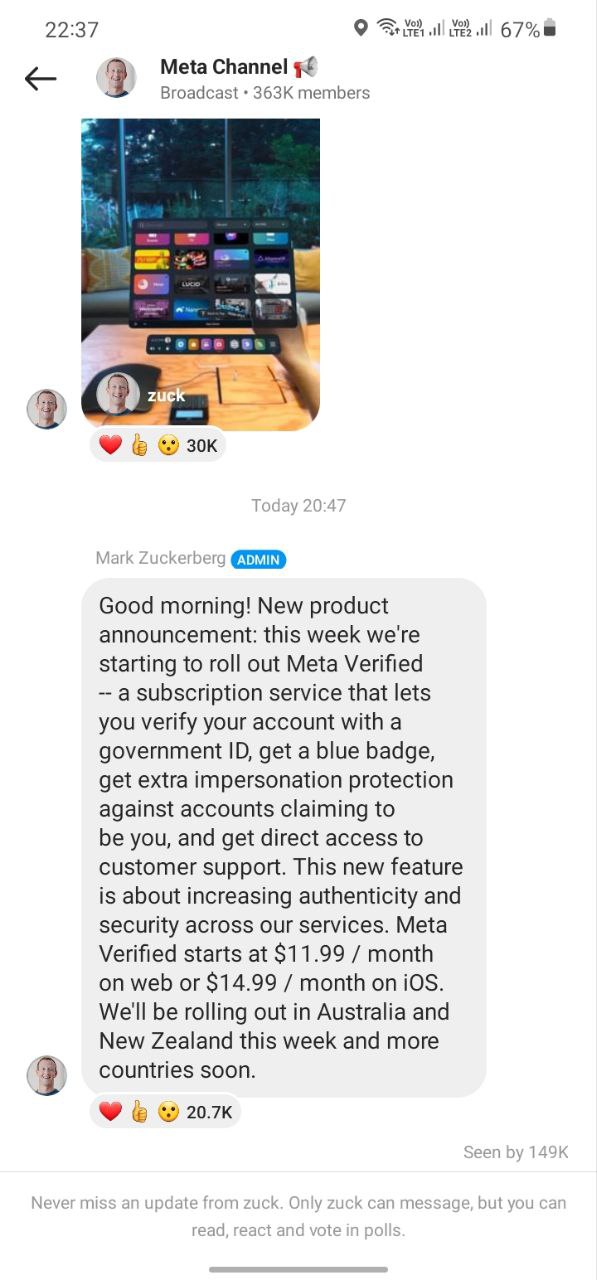 Twitter:
Compared to this, Twitter Blue verification service is available for $8 per month on the web and $11 on iOS and it offers a ton of features as compared to Meta.
It will rank you up in the replies, mentions, and search, along with fewer ads, you can post long videos and get early access to many of the features.
People and media have been criticizing Elon Musk and Twitter for this paid charge and now Meta is doing the same to active verified accounts on Facebook and Instagram, what would they say to this? It's a reasonable question.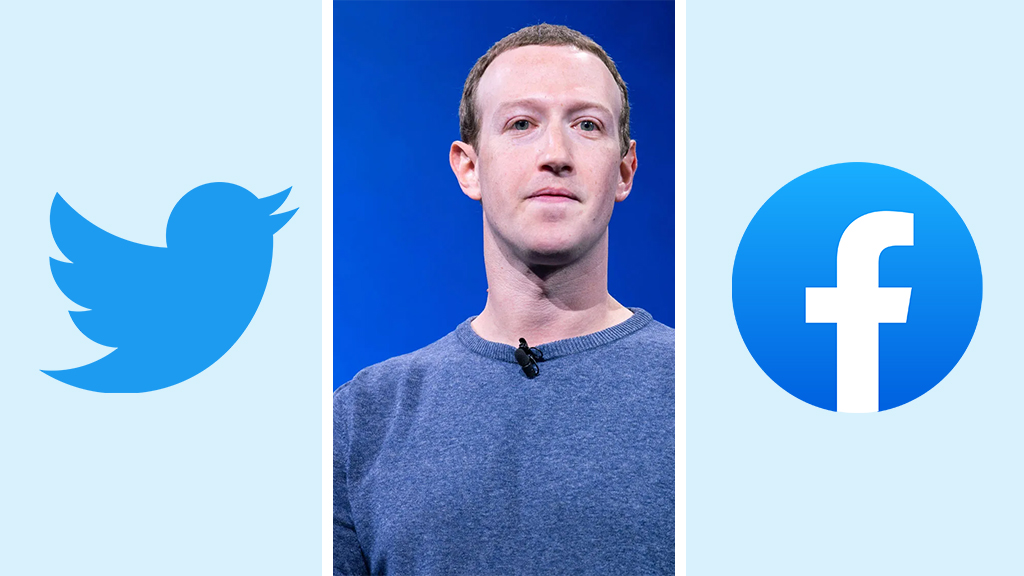 Twitter got scammed $60 million a year for fake 2FA SMS, Elon Musk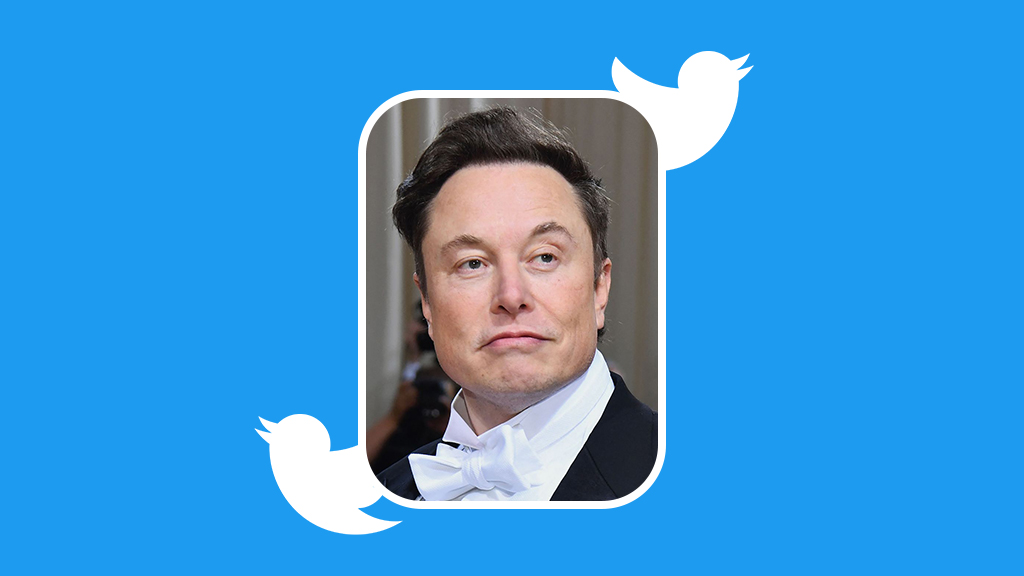 Elon Musk has defended his decision to turn off 2FA authentication on Twitter, he mentioned that the company was getting scammed by phone companies and losing $60 million a year for fake 2FA SMS authentication.
Rule #1: Never charge for something that was previously free https://t.co/abRu87zf7x

— Marques Brownlee (@MKBHD) February 18, 2023
His latest reply came as, famous YouTuber MKBHD reacted to the latest change, indicating that Twitter shouldn't have changed something that was free. The Dogecoin maker replied "imo phone number based 2FA should be phased out everywhere, it's one of the easiest ways people break into accounts"
On that Elon Musk gave an agreement and announced this as a reason to proceed with a decision.
Twitter removed 2FA:
Via its official blog, Twitter says its phone number is based on 2FA being used – and abused – by bad actors. Starting February 17, Twitter will no longer allow accounts to enroll in the text message/SMS method of 2FA unless they are Twitter Blue subscribers.
After 20 March 2023, we will no longer permit non-Twitter Blue subscribers to use text messages as a 2FA method. At that time, accounts with text message 2FA still enabled will have it disabled.
Elon Musk unblocked everyone from his Twitter account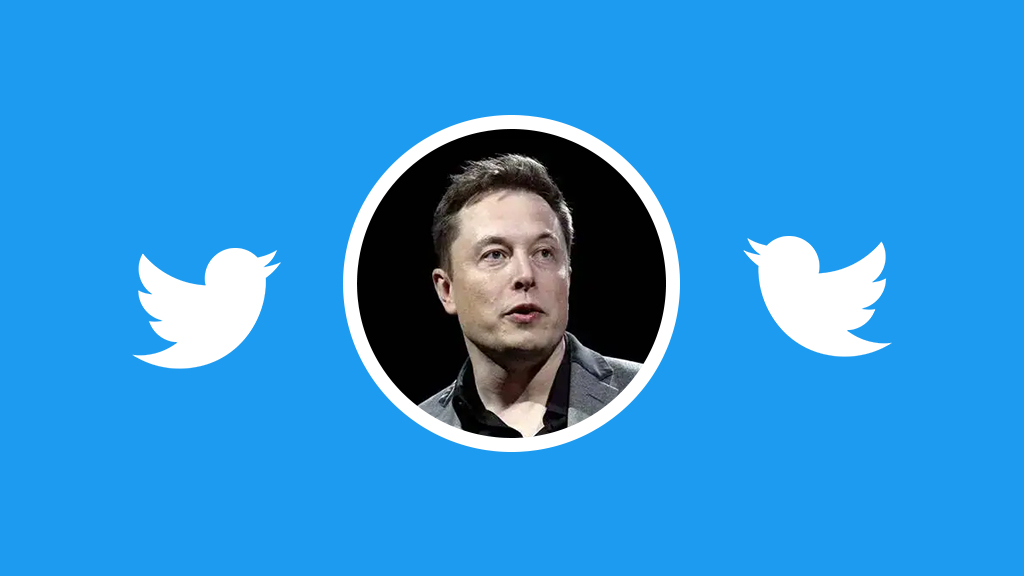 Elon Musk is raising the bar of excellence on Twitter and wants everyone to speak on the playground, whether they are haters or something else, in this way, he unblocked all of the people that he blocked from his accounts in the past.
The latest confirmation is coming directly from himself via Twitter "I did delete all blocks from my account (shouldn't affect anyone else)"
I did delete all blocks from my account (shouldn't affect anyone else)

— Elon Musk (@elonmusk) February 14, 2023
This is a good gesture from the Twitter chief as all of these people could come back to the social media website and resume their work, if they would like to do it.
On that, some of them have already begun to recall how Elon blocked them and shared their user experience of the aftermath.