Here's how Elon Musk reacted to the world's biggest swing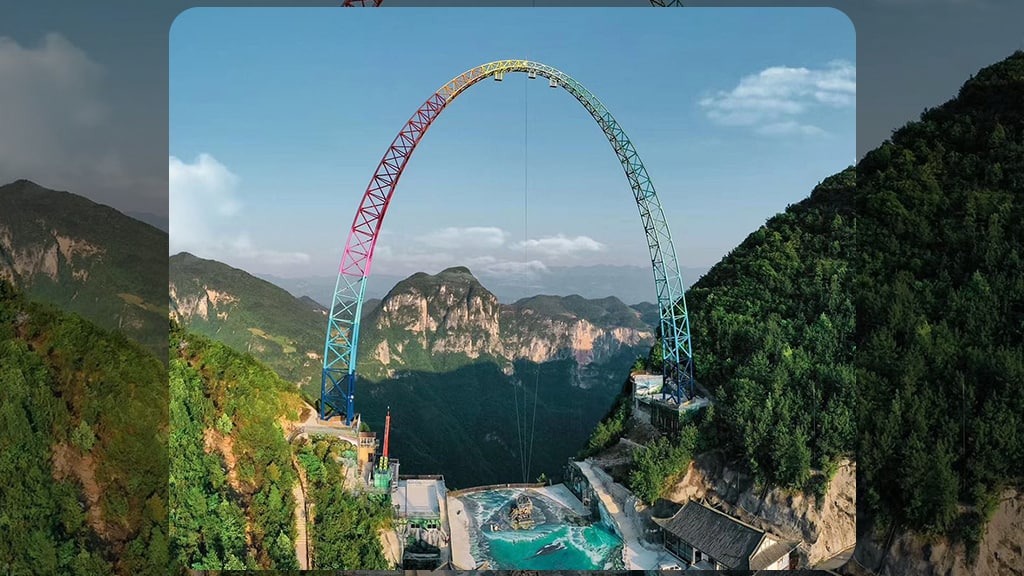 Recently, a Twitter user shared a video of the world's biggest swing on Twitter, and Elon Musk reacted to this short video. The world's richest man tweeted "Looks awesome" in reply to the tweet. Check the tweet below along with Elon's reply.
Looks awesome 😎

— Elon Musk (@elonmusk) September 21, 2022
Biggest Swing:
Opened in 2020, the world's biggest swing is located in Longgang National Geopark in Yunyang County inside China's southwestern municipality of Chongqing. The swing has won its status officially by Guinness World Records.
The Swing is equivalent in height to a 30-story building! And from this vertigo-inducing height, you can swing over the edge at speeds of up to 120-130km/h.
The swing is made of a tower that 108m (355ft) tower through the 100m (330ft) metal rainbow arch. To be mentioned, the entire cliff is 700m (2,300ft) above the ground.
Check out this video from YouTuber Insta360 about the swing.